Katy Perry Gives A Shout Out To The Golden Globes - From China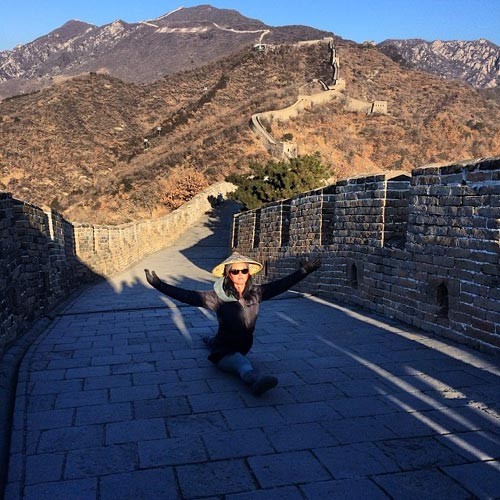 Katy Perry was unable to attend the Golden Globes, but it was on her mind while she was in China to accept an award of her own.
Perry was in the country to accept an award for her latest album Prism, and she took the time to visit the Great Wall. There, she posed in a photo doing a split atop the wall to share with the message, "#bestdressed #goldenglobes."
Unlike Justin Bieber, it appears Katy was quite able to traverse the wall without two bodyguards carrying her.
Katy also shared the news that her latest single debuted at #1, writing, 'So... it really is the year of the Horse! Just landed in China to see Dark Horse at #1 on ITUNES US. What an unexpected, lovely, surprise!"
Perry also performed at the 2014 Infiniti China Brand Festival at the Beijing National Indoor Stadium and visited the Central Chinese Orchestra.