Katy Perry Gets Her Brit On At 'Part Of Me' UK Premiere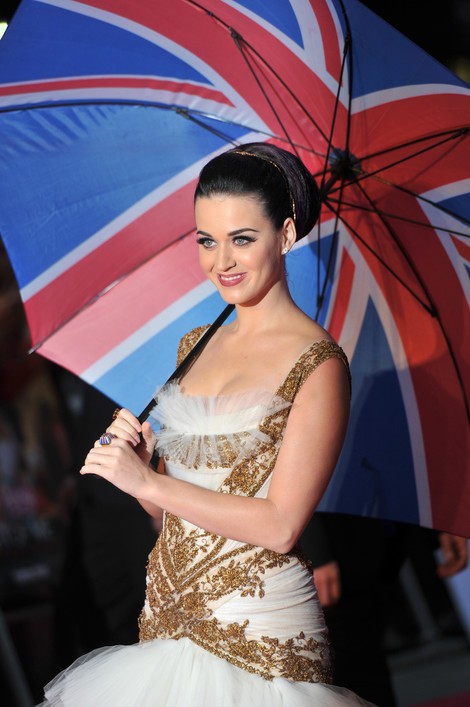 Katy Perry attended the U.K. premiere of her documentary "Katy Perry: Part of Me 3D" in London today. The singer wore a cheerful white and gold ballet-like frock and carried an umbrella with the British flag on it.
The star has always had a penchant for British things, including her soon-to-be ex-husband Russell Brand. They were married for only 14 months before splitting up.
Perry does mention the divorce in her new film. She recently told Parade magazine, " I think if people walked out of the theater and that was completely avoided, they would be like, 'Well, there's an elephant in the room that's still there.'"
The film opens in theaters on July 5.
See more photos of Katy...