Katy Perry Gets Around The Grammy Dress Code In A Skin-Tight, Cleavage-Baring Green Gown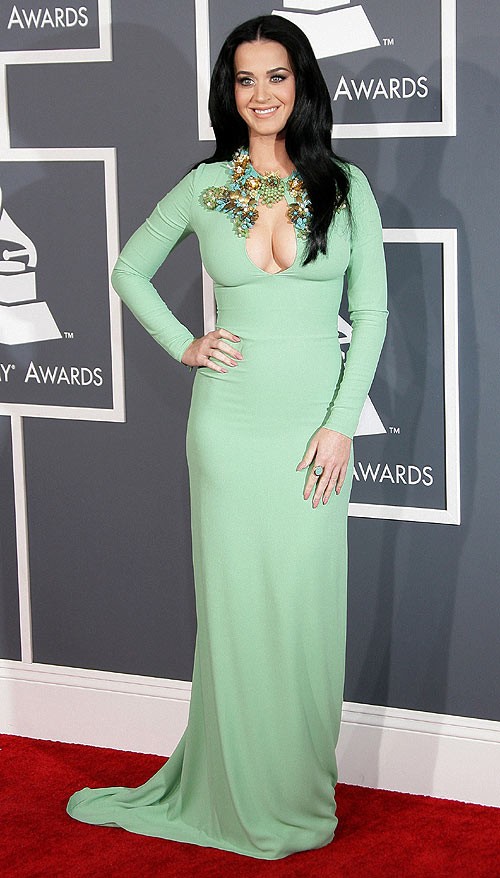 Katy Perry dropped some serious cleavage in a mint green gown at last night's 55th Annual Grammy Awards.

The singer appeared to have found a (ahem) loophole around this year's Grammy dress code, which CBS sent out a memo about on Wednesday. The request asked artists to forget about wearing any outfits that show too much skin.

The front of the "Firework" singer's dress caught lots of attention though, even from comedienne Ellen DeGeneres, who was photographed with partner Portia De Rossi staring right at Katy's chest (see the photo at E! Online).

Katy showed up on the red carpet with BFF Allison Williams, star of HBO's Girls. Boyfriend John Mayer didn't appear with Katy on the red carpet, but he was spotted next to her inside the Staples Center, where this year's ceremony was held.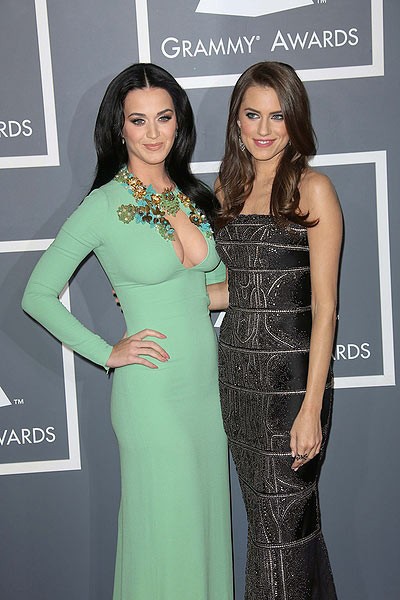 Katy presented this year's Best New Artist Award, giving off the 'but look at me now' vibe when she said she wasn't nominated for the award when she was an up-and-coming star.

"I was not even nominated in this category and I have my own eyelash line," she said. "Take that, Bon Iver!"

This year's award went to fun..

Interestingly, fun. guitarist Jack Antonoff is dating Girls creator Lena Dunham. Think whoever matches up the presenters to the awards knew something ahead of time?