Katy Perry Flashes Ring On Valentine's Day – Is She Engaged To John Mayer?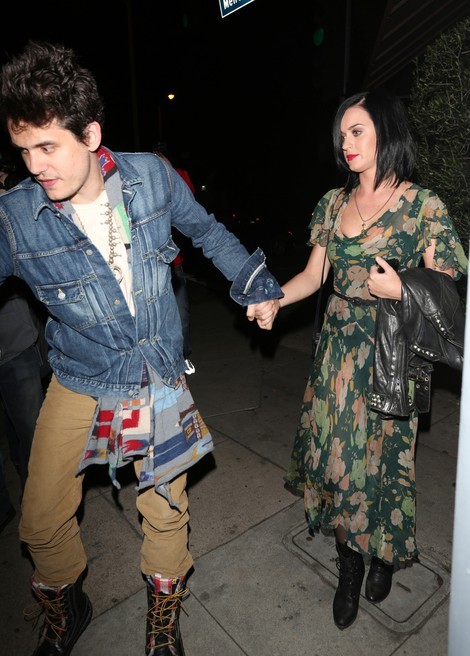 Katy Perry was spotted wearing a sparkling ring on Valentine's Day while out and about with boyfriend John Mayer – is it possible he popped the question to his fellow pop star?
Paparazzi spied Perry Friday night at Sunset Towers in Los Angeles, California with the jewelry on her left ring finger, with some claiming she hid it after she noticed the snappers.
A source described the night to E! News, saying, "They are really happy. They had the most amazing date night. They had a private booth at Bootsy Bellows and were very happy just to be together. They were taking pics of one another and are head over heels. After a while, they had some friends join them and they spent the rest of the night dancing. They left as the club was closing."
Valentine's Day is a popular choice for the date to pop the question, but the couple appears to have no plans to announce anything.