Katy Perry Dyes Her Hair 'Slime Green'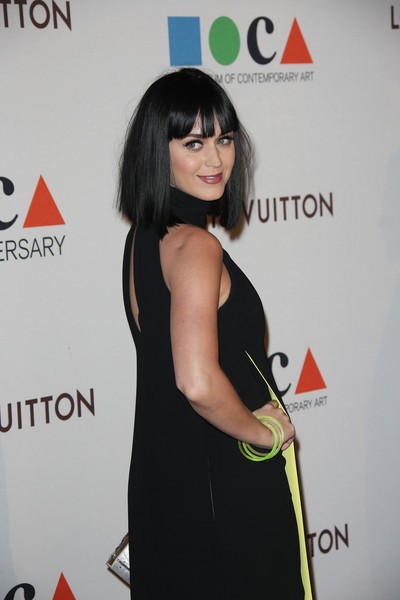 Katy Perry found a unique way to celebrate Spring: dying her hair several shades of green.
Perry revealed the new 'do, which was cut to shoulder-length, on Instagram. "SLIME GREEN FOR SPRING by my bb's @neeenaboo & @brantmayfield at the @mcmillansalon," she wrote.
Perhaps its a subliminal advertisement for her latest album Prism, because Perry has dyed her hair several prismatic colors over the years like purple, blue, and red. We're not buying her punk credentials yet, considering she has a Coco Chanel necklace on.
Perry told E!, "I've wanted to go slime green for a long time. It's spring time and I think it's time to freshen up my look.
"I'm really excited about slime green, but I hope my hair doesn't fall out... I kind of cut my bangs in haste and now I want them gone."
What do you think of Katy's new hair?