Katy Perry Duets With Elmo On 'Sesame Street'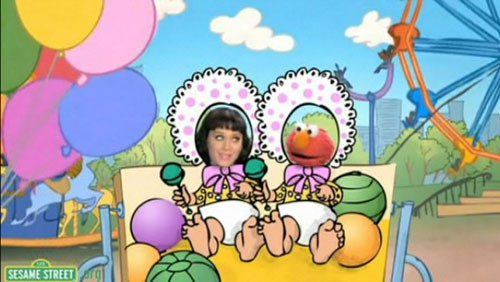 Katy Perry has fallen in love with Elmo after filming a Hot N Cold duet with him for Sesame Street. Perry is shown chasing Elmo around fairs and city streets in a game of tag.
Katy is wearing green dress and veil - perhaps a nod to her upcoming nuptials with Russell Brand - in the scene, which was filmed back in March. She tweeted to Brand at the time, "Sunny day today! I think I'm in lurv... Sorry rustyrockets!!"
The guest spot airs only a few days since Katy's reportedly-raunchy bachelorette party, after which she posted on Twitter "Signing up for a liver transplant now..."