Katy Perry Donating 'Part Of Me' Profits To Charity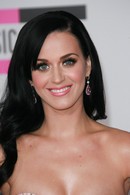 Pop star Katy Perry is donating the proceeds from her new single Part Of Me to an arts charity.

The I Kissed a Girl hit-maker's latest song shot into the top 10 on iTunes just hours after she debuted it at the Grammy Awards on Sunday.

Perry has now revealed she'll be handing over profits from the song to the MusiCares Foundation, which assists struggling musicians.

In a post on her Twitter.com page, she writes, "My proceeds of PART OF ME from ITUNES & others will go to one of my favorite charities for the arts, MUSICARES."