Katy Perry Defends Russell Brand After Arrest

Katy Perry has defended her fiance Russell Brand following his arrest on suspicion of battery on Friday, insisting the funnyman was doing "his job" to protect her.

The "Get Him to the Greek" star was arrested after allegedly attacking a group of paparazzi as he walked through Los Angeles International Airport with Perry.

Brand was seen pushing through a throng of photographers before seemingly shoving one paparazzo out of the way - and police were called to the scene.

The 35 year old was taken into custody and was subsequently booked for battery.

But his fiancee has quickly come to the Brit's defence - claiming he was protecting her from photographers who were trying to take an inappropriate photo of her.

In a post on her Twitter.com page, Perry writes, "If you cross the line & try an(d) put a lens up my dress, my fiance will do his job & protect me. Standbyyourman. Don'tf**kwiththeBrands."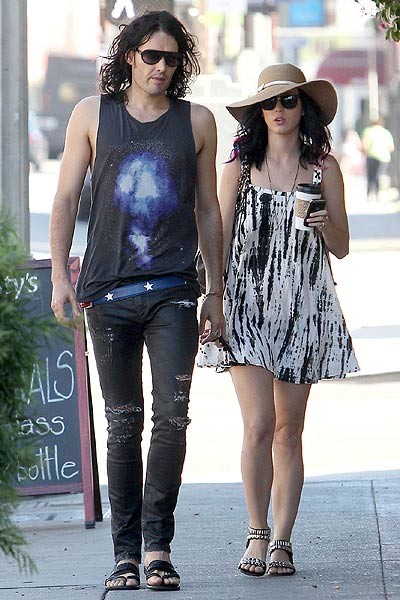 Click for more great Katy Perry pictures: