Katy Perry Debuts Video For Power Ballad 'Unconditionally'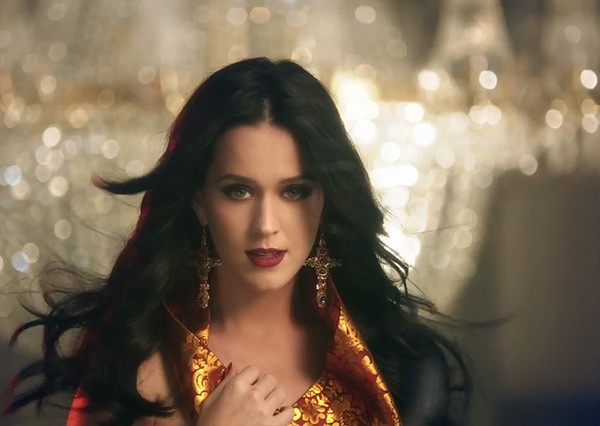 Katy Perry latest single, "Unconditionally," now has an official video.

The singer released the new video for her "PRISM" power ballad on Tuesday.

The new video features Katy standing in the snow, ballroom dancers, burning beds and Katy lying on the hood of a car while surrounded by flowers as if she just jumped from the top of a building.

"[The video] doesn't have a complete narrative," she told MTV.com during a sneak peek of the video Monday night. "I do that all the time; I usually have quite a big story line.... This time I wanted to give a lot of gorgeous, beautiful looks, which I don't usually go for.

"But it's mostly just a beautiful video that is supposed to evoke this power of love."

Speaking of the 'power of love,' Katy also Tweeted the video's release on Wednesday, writing, "Yes, unconditional love sometimes feels like being hit by a car... Or being on fire... How does it feel to you?"

Oddly enough, we're not fond of either of those feelings. We think 'warm and fuzzy' pretty much covers it.

Check out "Unconditionally" below...


Yes, unconditional love sometimes feels like being hit by a car... Or being on fire... How does it feel to you?

— Katy Perry (@katyperry) November 20, 2013