Katy Perry Cut Her Hair & Debuted Her New Short 'Do At The David Lynch Foundation's 'Change Begins Within' Benefit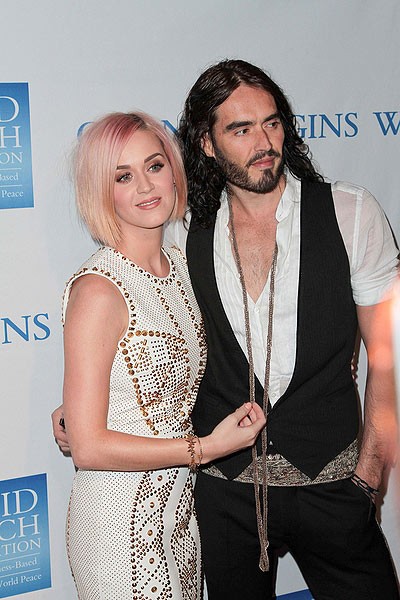 Katy Perry showed off her new shorter, blonder hairstyle on Saturday night at the Third Annual "Change Begins Within" Benefit Celebration presented by the David Lynch Foundation. The event was held at the Los Angeles County Museum of Art (LACMA) in Los Angeles.

Acclaimed Hollywood director David Lynch's foundation helps raise funds to teach Trancendental Meditation, a scientifically proven stress-reducing technique, to underserved inner city students, veterans who suffer from Post-Traumatic Stress disorder (PTSD), American Indians and the homeless.

Stars at this year's event included Katy and her husband, comedian Russell Brand, Ellen Degeneres and music producer Russell Simmons.

Katy & Russell also attended the even in 2010, and perhaps next year they'll be joined by Katy's younger brother David Hudson, who recently recorded his first single, "A Real Man's Life."