Katy Perry Cools Friendship With Rihanna Because She's Back With Chris Brown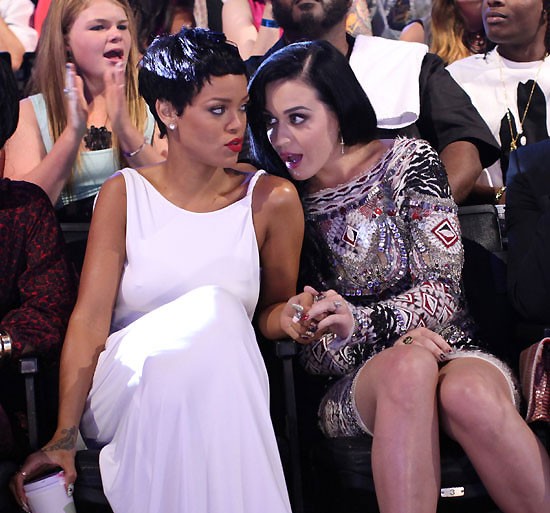 Katy Perry is reportedly no longer speaking to Rihanna because the singer doesn't approve of the Barbadian beauty's relationship with Chris Brown.

Perry is reportedly unhappy with RiRi's decision to reconcile with her ex, so she put the stops on their friendship, a source told UsMagazine.com.

The former besties kept their distance from each other at the Grammys on Sunday night. Instead, Perry hung out with her boyfriend John Mayer.

Brown was arrested for assaulting Rihanna in 2009 the night before the Grammy Awards. This year the couple was snapped enjoying the Grammys from the front row. Rihanna also flashed a diamond (engagement?) ring while performing "Stay" at the event.
We can't help but wonder what Perry thought about that?