Katy Perry Continues To Show Off Rumored Engagement Ring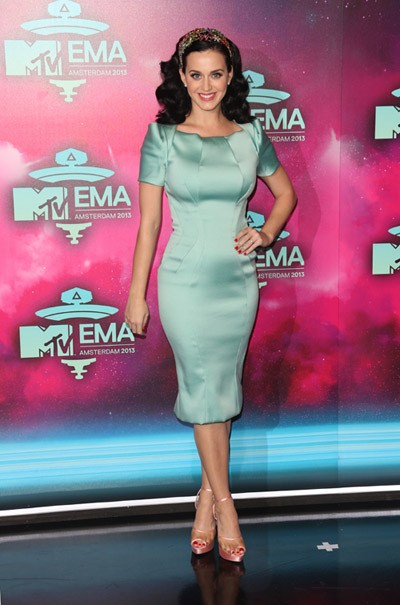 Katy Perry is either playing a prank on the media or doesn't care if we think her sparkling diamond ring is from rumored fiancé John Mayer.
Perry attended the MTV EMAs in Amsterdam on Sunday and was showing off a sparkling diamond ring on her ring finger. It's not the first time we've seen the ring; she wore it during her trip to Japan and in the photos she shared from the country.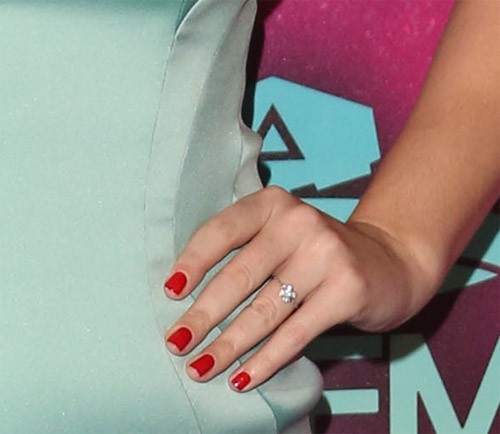 Mayer and Perry would have been together for a year as of this summer, but the couple split in March before trying to make it work again weeks later.
A source told E!, "It's inevitable, [the two are] very serious. Everyone wants them to get engaged. They are so perfect together."
It would be the second marriage for Perry, who wed Russell Brand in 2010. He filed for divorce 14 months later. Mayer has infamously divulged details about the many women he has dated, but he has never married.