Katy Perry Brings 'Teenage Dream' To An End With New Video 'Wide Awake'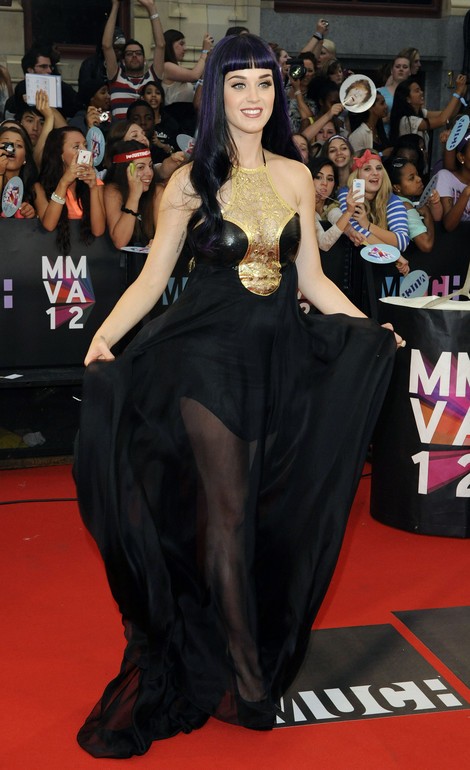 Katy Perry has come full-circle in her "Teenage Dream" with latest single, "Wide Awake."

The video for the new song, released Tuesday, features Katy revisiting the highs and lows of her rise to fame - particularly from the last two years in a clip that look part Alice in Wonderland, part Pan's Labyrinth.

"It's kind of like the labyrinth of my life in the past two years," Katy tells MTV News. "I just wanted to tell a story about myself kind of going through this journey, maybe sometimes trying to get out of the maze.

"There's good parts and bad parts."

Directed by Tony 'Truand' Datis, "Wide Awake" begins with Katy finishing the video shoot for her first "Teenage Dream" hit, "California Gurls," and heading back to her dressing room, where she reflects on her life by entering a gothic looking labyrinth and alluding to her brief marriage to comedian Russell Brand in the song's first lines: "I was in the dark, I was fallin' hard with an open heart," she sings. "How did I read the stars so wrong?"

Katy learned from her mistakes, adding in song, "And now it's clear to me, that everything you see, ain't always what it seems."

A younger version of Katy helps her get through the maze and past her demons in the end, closing the book on the "Teenage Dream" chapter of her life.

"I think what kept me going is the purity in my belief of music and my love for music; that's the younger version of me," she says.

The song is featured on the expanded edition of the album, "Teenage Dream: The Complete Confection," which features three new songs along with the 12 tracks on the original release. Four alternate versions of singles from the album are also included.