Katy Perry Booed Off The Runway At Milan Fashion Show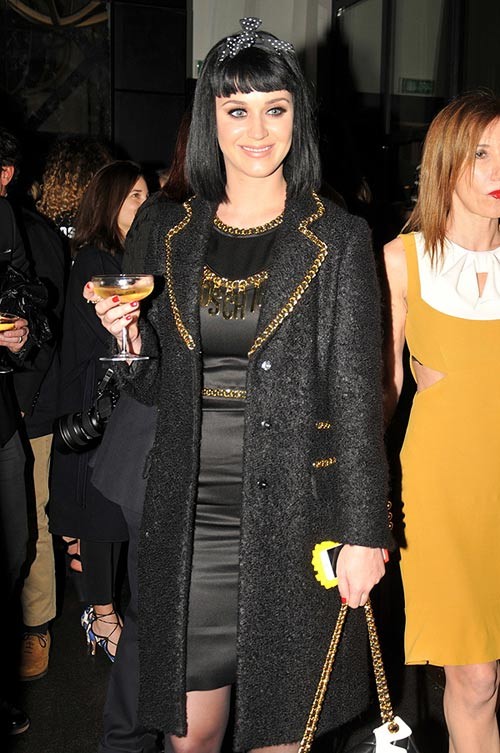 Katy Perry was booed off the stage by photographers at a fashion show in Milan for showing up nearly an hour late and holding up the show.

Katy walked the runway at the Moschino show in the Italian fashion Mecca on Thursday in a black dress with gold accents, but when she took the stage she was met with heckling and jeering from the photographers and attendees.

"You're all going to get your picture, so shut the f–-k up," she shouted back at the crowd.

But first-time designer Jeremy Scott, whose fashions Katy was showing off, attempted to clear things up with a post on Twitter Sunday morning after the news broke and a video of the incident was posted on YouTube.

"YO WAIT A SEC WE WERENT WAITING ON @katyperry TO START THE @MOSCHINO SHOW," he wrote, "WE WERE WAITING ON MODELS WHO WERE LATE ! CHECK YO FACTS FOOLZ !!!"

"I think maybe it was the language barrier cause we don't speak Italian but we DO speak @Moschino," Katy added in a tweet later.

Katy's tweet was referring to a t-shirt Scott wore to the event that read, "I don't speak Italian, but I do speak Moschino."

The event was the first at the Moschino show for Scott, who showed off fashions featuring images of SpongeBob Squarepants and the Golden Arches of fast food joint McDonalds.

British singer Rita Ora was also in the show.