Katy Perry Asks Fans For Style Advice Over Twitter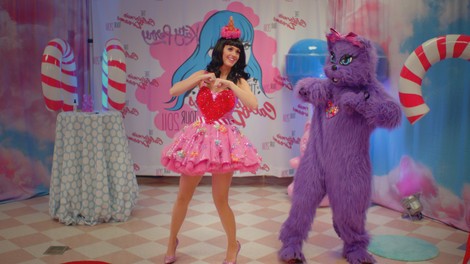 Pop star Katy Perry got fans involved in the making of her latest music video by asking them to pick out her wardrobe.

The singer took to her Twitter.com page on Thursday and announced she's working on a new promo.

She tweeted, "3rd long a** day of shooting... The new music video!!!!! Working girl."

The California Gurls hit-maker then asked her fans to help her to select one of the stage costumes from her latest global trek to wear in the video.

She added, "About to shoot one of the last scenes for the music video... I have to pick a costume from the Cali Dreams Tour, which would u pick?"

Perry did not confirm which song she is filming the promo for, but it is expected to be one of the new tracks included on her repackaged album Teenage Dream: The Complete Confection.