Katy Perry Announcess New Album Details On The Side Of A Gold Tractor-Trailer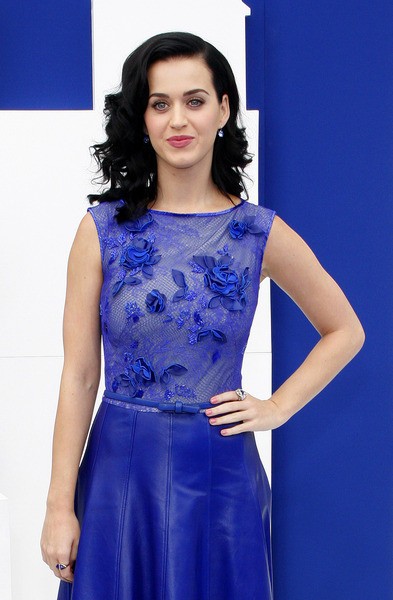 Katy Perry is set to beat Lady Gaga to the charts with her own new album this fall.

The "Firework" singer began promoting her forthcoming album "Prism" shortly after the premiere of her new film The Smurfs 2 with a gold tractor-trailer and the release date for the new disc.

The truck drove around Los Angeles with the words "Katy Perry. Prism. 10.22.13" printed on both sides, revealing the release date for the pop singer's new album.

Katy urged fans to take pictures of the truck and tweet them to her, and she also said that Los Angeles isn't the only city where fans can catch a glimpse of the truck.

"Find the #PRISM semi, take a picture and I'll RT (re-tweet) you," she tweeted on Monday. "Don't worry, Los Angeles is just the first stop on the map."

The singer, who reprises her role as Smurfette in the Smurf-tastic sequel, recently sang the back up vocals on Britney Spears' new single "Ooh La La," which plays during the end credits of the film.

The two singers met for the first time at the movie's premiere over the weekend, and Britney hinted at a future appearance on stage together during her upcoming residency in Las Vegas.

"So great to see you Smurfette @katyperry! Can't wait for our Vegas date," she wrote after the premiere.