Katy Perry And John Mayer Spotted Together - Are They Dating Again?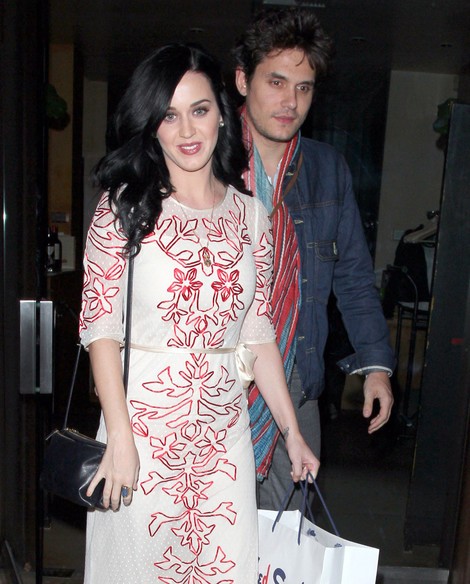 Katy Perry and John Mayer were snuggling up together yesterday in New York, adding to the rumors they are a couple - but that's not the strongest evidence.
Katy and John were seen at the Friars Club for an event honoring legendary comedian Don Rickles. The two arrived separately but left holding hands.
John sang during the event, and People reports, "When John performed, Katy was enamored by his performance. He sang 'One for My Baby (and One More for the Road).' When they were sitting down, she had her arm around John at one point. They shared kisses."
In the July issue of Vogue Katy gushed about John, saying, "I was madly in love with him. I still am madly in love with him. All I can say about that relationship is that he's got a beautiful mind." 
A source has now told Hollyscoop that John will be writing a song about Katy and releasing it. "He texts her all day every day and they have been sleeping together. She is hooked and he is just as in love with her as she is with him. He sends her flowers and is constantly sending her gifts. He has even written her a song, which he will be releasing."