Katy Perry And John Mayer Split Again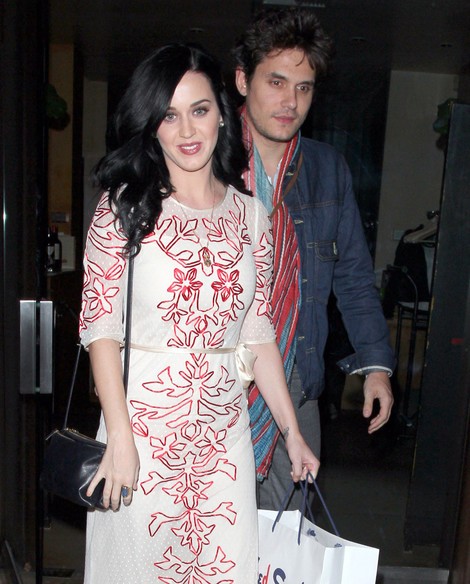 Katy Perry and John Mayer have parted ways for the second time in their short relationship, only a few months after going public with their romance.

The two music stars began dating last summer before ending things in August, only to reconcile and get back together in September.

But according to UsMagazine.com Katy and John's latest split might not be the end for the couple.

"It's sad," a friend of the couple tells Us. "It's not over until it's over. You have to see how things play out."

"She's leaving the window open," added a second source. "They have both been so focused on work."

Mayer, who underwent throat surgery to remove a granuloma from one of his vocal cords, is readying to get back on the road; while Perry is currently in the studio working hard on her next album.

The breakup news comes as a bit of a surprise to fans -- Mayer, 35, did an interview with TV news show "60 Minutes" in January and sounded like he may have found Mrs. Right in Perry, 28.

"I don't feel like I'm in a celebrity relationship. I don't feel it for the first time of my life... I really don't," he said. "I'm not even in a high-profile (relationship)... I know it's high-profile, but it's hard to explain. It doesn't feel that way to me and it's great and I'm glad..."

"I'm very happy in all aspects of my life," he added.

Everything sounded fine from Katy's perspective also earlier this month.

"My boyfriend is taking me to a kitten shelter in his truck," she tweeted on March 2. "I can't think of a more perfect Saturday."

Before hooking up with Mayer the singer was married to comedian Russell Brand, whom she divorced in 2012.