Katy Perry And John Mayer Drop Thousands At Strip Club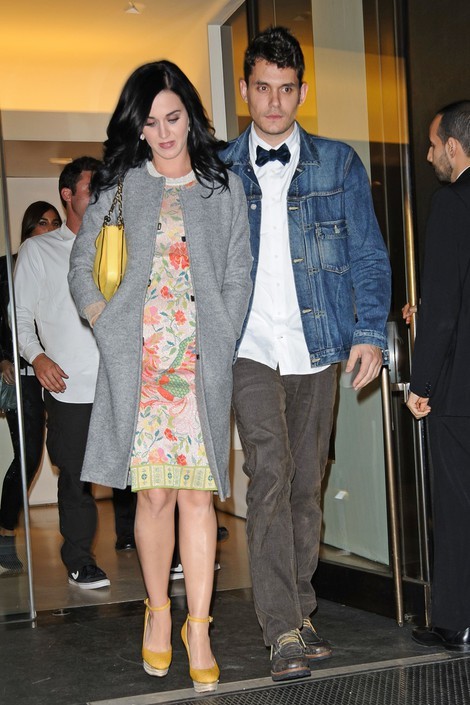 Katy Perry and boyfriend John Mayer made it rain in a strip club Sunday night following the Super Bowl.

The two singers were spotted at Santa Barbara, Calif., club the Spearmint Rhino after watching the big game, and the couple spent thousands of dollars on tips for the dancers and even on lap dances.

Katy even posed for photos with some of the dancers, obtained by TMZ.

Katy and John are no strangers to the club, they visited the one in Las Vegas in September 2012.

"They were together in a group," an source told People magazine. "As for whether they got dances, they were in a strip club ... you do the math."

Back in November, Katy's pal Rihanna dropped $17k at a club in Houston, Texas.