Katrina Bowden Dethrones Brooklyn Decker As Esquire's 'Sexiest Woman Alive'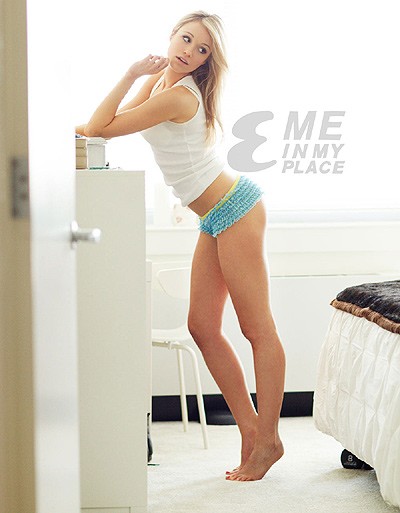 After 2 million votes and a run tougher than UConn's, 22-year-old Katrina Bowden is the readers'-choice champion of Esquire's "Sexiest Woman Alive Madness" competition.
The actress, who plays Tina Fey's assistant on "30 Rock," upset Padma Lakshmi, Kim Kardashian, Emmy Rossum and the stars of "Glee" in order to win the magazine's TV "region" before going on to stun Megan Fox and last year's winner, supermodel Brooklyn Decker.

"I was surprised because I had no idea -- I know that Esquire does their Sexiest Woman Alive every year, but I didn't know that there was an online bracket as well," Bowden said.
She attributed her surprise win to a growing fanbase on Twitter and "30 Rock" viewers, "who have been kind of going crazy with it."

Esquire's version of a trophy presentation, of course, is Bowden's first sexy photo shoot, which the magazine hustled to put together after the shocking vote results. The anonymous photographer behind MeInMyPlace.com, which has been going almost as viral as Esquire's tongue-in-cheek brackets, did the award-winning spread at Bowden's New York City apartment as a compendium to his work in the April issue of Esquire featuring beautiful women in their own homes.
Read more at Esquire!
Check out more photos of Katrina here!