Katie Price In Thigh Highs And A Semi-See Through Dress - Hot Or Not?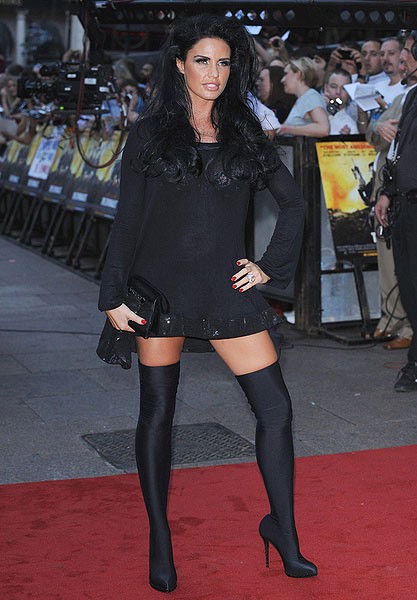 Katie Price looked like a street walker when she walked the red carpet at the U.K. premiere of "The Expendables" in London on Monday. What do you think of her thigh-high stockings and see-through dress?

In the film, Sylvester Stallone, Jason Statham and Jet Li star as a group of mercenaries who undertake a near-impossible operation to overthrow a dictator in South America. Mickey Rourke, Dolph Lundgren, Eric Roberts, Terry Crews, and UFC star Randy Couture co-star in the action-packed production.

Sylvester is convinced "The Expendables" will break box office records for featuring "the ugliest group of guys on the planet in one movie."

He told Fox News, "We all look like horseshoes or catchers' mitts. People go, 'Wow, that is a sexy group of guys.' And I say, 'Excuse me, you're talking about the 'Twilight' team, not us.'"

Speaking of catchers' mitts...
(click pic for next)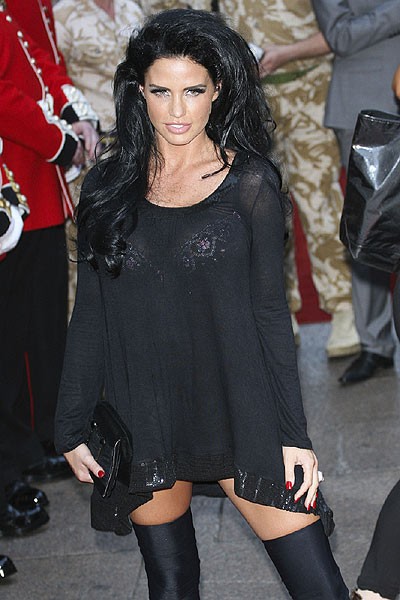 Click the pics for larger images:
- Click here for more Katie Price pictures! -