Katie Price Dedicates New Perfume To Her Kids With Lots Of Cleavage & In A Flesh Tone Bodysuit (Pictures)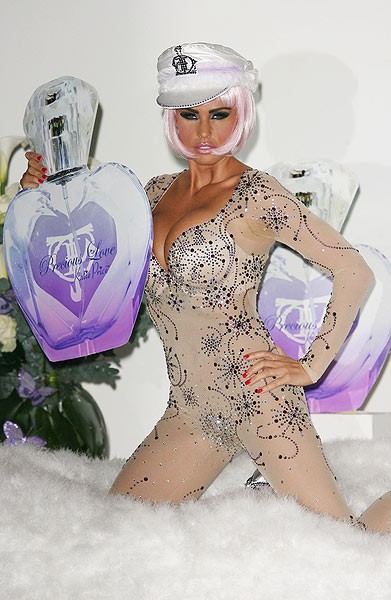 Katie Price used pure sex appeal to launch her new fragrance at The Worx in London on Wednesday. The supermodel showed off plenty of cleavage in a bedazzled flesh tone bodysuit accompanied by a pink wig and a white fur-lined sailor's cap.

"Precious Love" is Katie's third perfume, coming after her two previous ones, "Besotted" and "Stunning." This stuff must really smell good, because Katie looks like she's a bit excited about it.


The bottle features the same design that she and ex-husband Peter Andre have as tattoos - their kids' initials inked in an original design.

She tells the Daily Mail, "[A]s a tribute to three of the greatest loves of my life, I have used a symbol with the entwined initials of Harvey, Junior and Princess in the center of the gorgeous heart-shaped bottle."

Katy's also thrilled that her tattoo design appears on the bottle because Andre has the design inked on his arm, so when he wears a vest "he's promoting my perfume."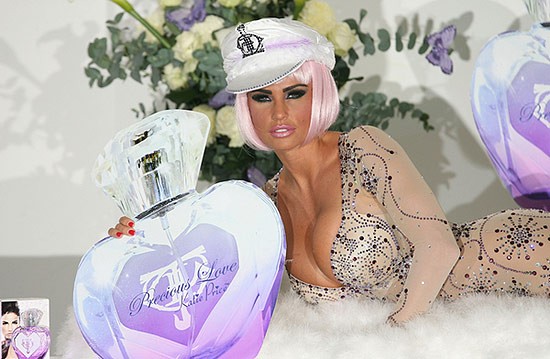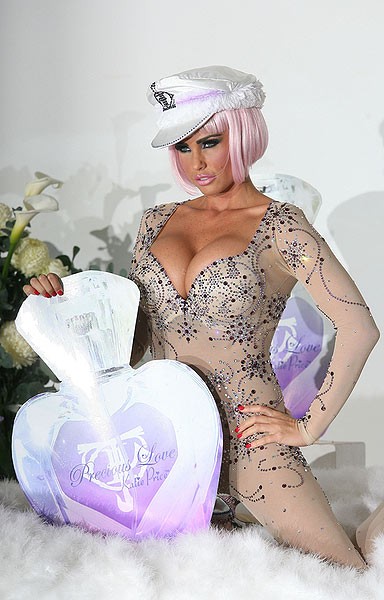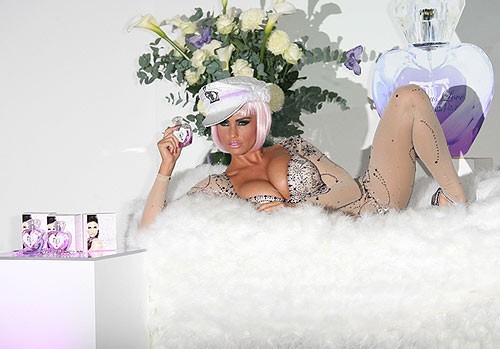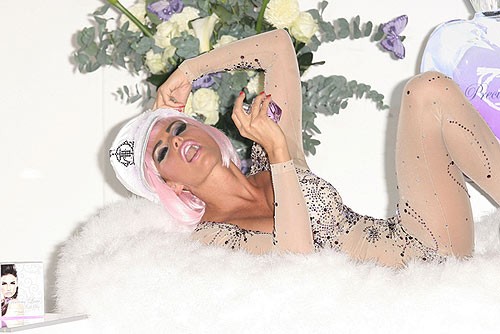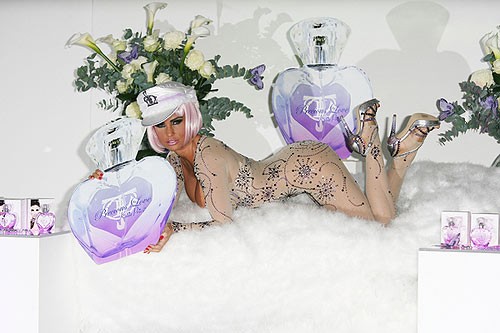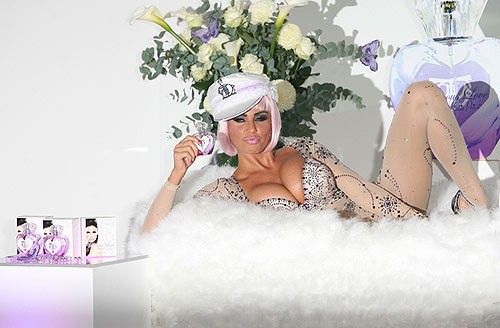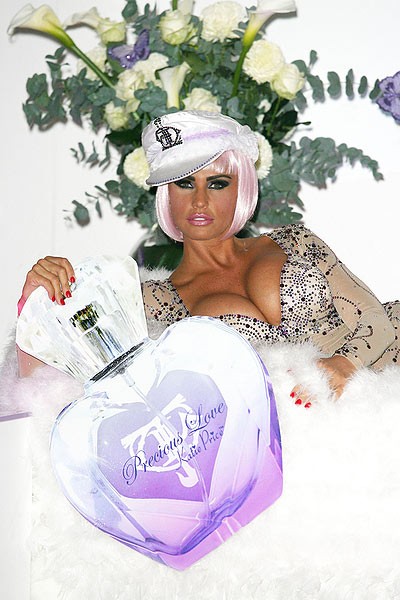 More: Celeb Photo Features | Fashion Photo Features
Click for more great Katie Price pictures: