Katie Holmes Wows In A Black Mesh Dress In NYC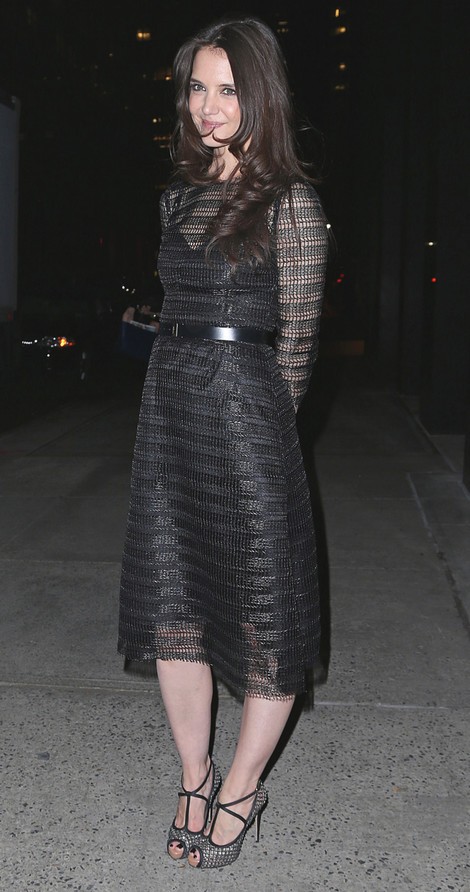 We spotted Katie Holmes in New York City after attending the New York Observer 25th Anniversary party at Four Seasons Restaurant. The actress looked great in an unusual black mesh Dolce & Gabbana dress
Holmes and her ex-husband are apparently enjoying their separate lives. Adam Shankman, who directed Cruise in "Rock of Ages," insists the stars are doing well since their divorce.
He recently told UsMagazine.com, "They are incredibly happy. I've just been emailing with him (Cruise). He's coming back. He's shooting (All You Need Is Kill) in London and seems as happy as a clam. I know he sees his daughter. Katie seems really happy. You just fight through all the noise. And it's noisy!"
Holmes recently starred in the short-lived Broadway show "Dead Accounts" and is working on a modern retelling of Anton Chekhov's "The Seagull" set in rural New England. Jean Reno and William Hurt also star in the film, which is being directed by Christian Camargo.