Katie Holmes 'Wanted To Throw Up' Watching Tom Cruise's Stunt In Dubai

Tom Cruise made wife Katie Holmes feel sick on the set of his new Mission: Impossible movie - by diving off the world's tallest building in Dubai.
 
The action man invited the actress and the couple's daughter Suri to the set when he was performing a pivotal stunt in the sequel, and they sat and watched the scene unfold on a monitor in a room adjacent to the top-floor suite Cruise jumped out of.
 
But Holmes could only watch one take - and had to excuse herself.
 
She explains, "They yell, 'Rolling' and 'Action!' and he drops a lot of feet... I said, 'That was great, we're gonna go and wait in the holding area'.
 
"His friend wrote (emailed) to me and said, 'What did you think?' I said, 'Oh my God, I was terrified.' I wanted to throw up... but I think I pulled it off, 'cause I told him I loved it."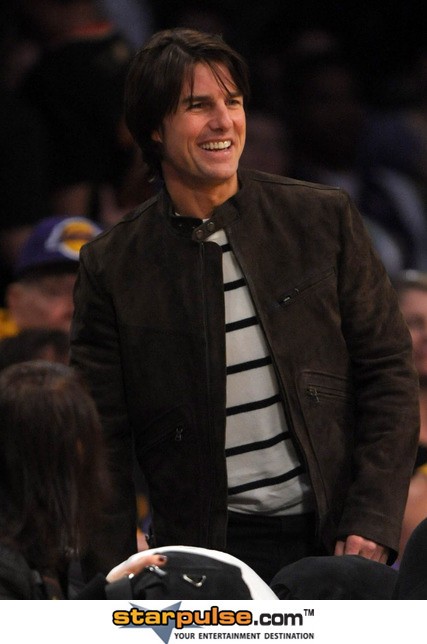 Click for more great Tom Cruise pictures: