Katie Holmes: Too Mommy Looking?

Katie Holmes
showed up to the
"All My Sons" opening on Broadway
sporting her short do and a white pantsuit. While Katie is 30 years young, she looks like an aging housewife who got an evening away from the kids for a special one night out. Just because you're a mom doesn't mean you need to eschew sexiness!
What do you think of Katie's overall look? Should she grow her hair back? Wear sexier clothes?
Let us know in the comments!
Katie Holmes now: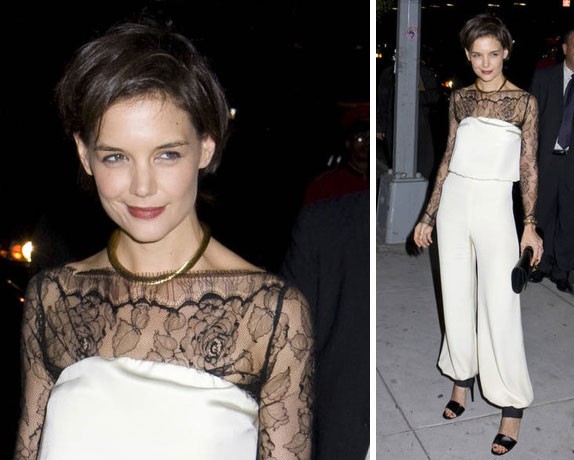 Katie Holmes pre-
Tom Cruise
: