Katie Holmes & Tom Cruise Plan To Spend Thanksgiving Together For Suri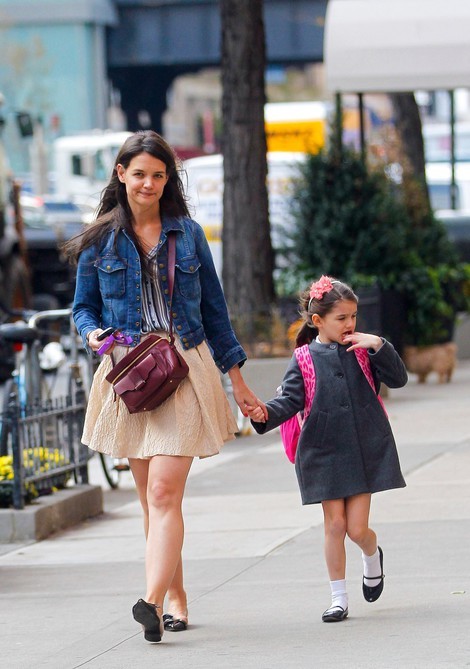 People do all sorts of things for their children, including spend awkward holidays together. Katie Holmes and Tom Cruise are reportedly putting their differences aside to celebrate Thanksgiving together for their 6-year-old daughter Suri.
The couple split up in August but apparently want to make the holiday special for Suri.
A source told Ok magazine, "Tom and Katie are determined to show Suri that they're still friends and devoted parents. They know it will mean so much for her, and both are happy to swallow their pride to make sure she has a fun holiday. Thanksgiving has always been a really big deal for them."
There's no word on where the family will serve dinner.
In recent months Cruise has been filming the sci-fi movie "All You Need Is Kill" in London. Holmes has primary custody of her daughter and chose to enroll her  in full-time school in Manhattan. Given Holmes's and Suri's new roots now in New York, it hasn't been easy for father and daughter to find time together while he's been filming.
In September his friend, screenwriter Christopher McQuarrie, told People magazine, "You can't simply put a movie on hold and go off and deal with your personal issues. He was finishing [the thriller Oblivion] when he learned his wife was divorcing him. He was immediately committed to [All You Need Is Kill] and there was no way he could not honor that commitment. You are talking about millions of dollars, hundreds of jobs."