Katie Holmes Takes Suri To The Central Park Zoo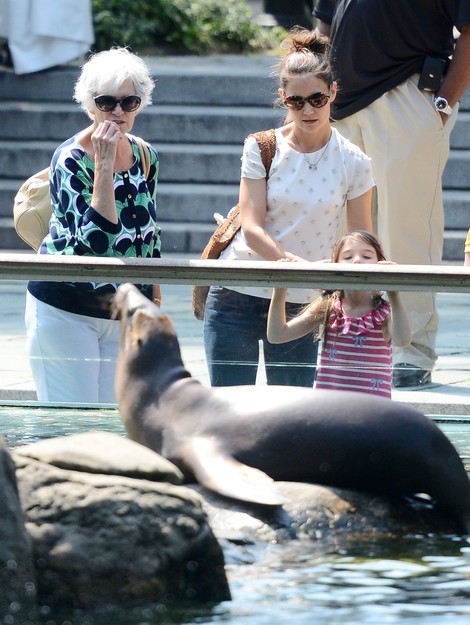 After a long week of negotiating with lawyers over her divorce from Tom Cruise, Katie Holmes, her mother and daughter Suri spent a relaxing day at the Central Park Zoo.
The three of them were spotted feeding the animals and soaking up the sunshine in New York City. Holmes has refused to hole herself up inside while going through such a public break up. Instead, she continues to try and make her life as normal as possible by shopping, attending tea parties, and taking her daughter on daily outings.
Cruise and Holmes reached a settlement less than two weeks after the actress filed for divorce. The couple have been married for five years.
While Katie and her family are kicking back, Cruise is reportedly suing the National Enquirer for its story "Inside Tom's House of Horrors!" The article mentions "abuse," "punishments" and "humiliation" within the Cruise/Holmes household.
See more photos from the zoo...