Katie Holmes & Suri Cruise Brave The Rain For Lunch At Pastis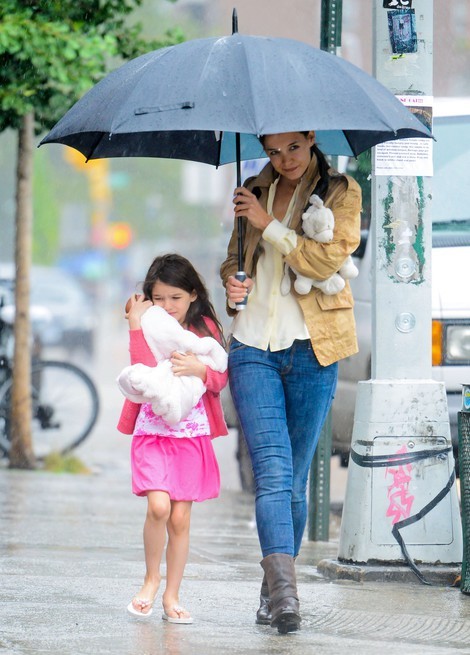 We spotted Katie Holmes and her adorable daughter Suri dodging raindrops on their way to Pastis in New York City on Sunday.
Katie carried a black umbrella and her daughter's stuffed toy, while 6-year-old Suri cradled a baby doll and later carried a pink umbrella. The day before they visited the zoo.
Suri had just returned from a short beach trip to the Hamptons with her father, Tom Cruise.
On Friday, Katie had dinner with her attorney, Jonathan Wolfe, and his wife.