Katie Holmes Skips Fashion Week Meeting To Pick Up Daughter During East Coast Snowstorm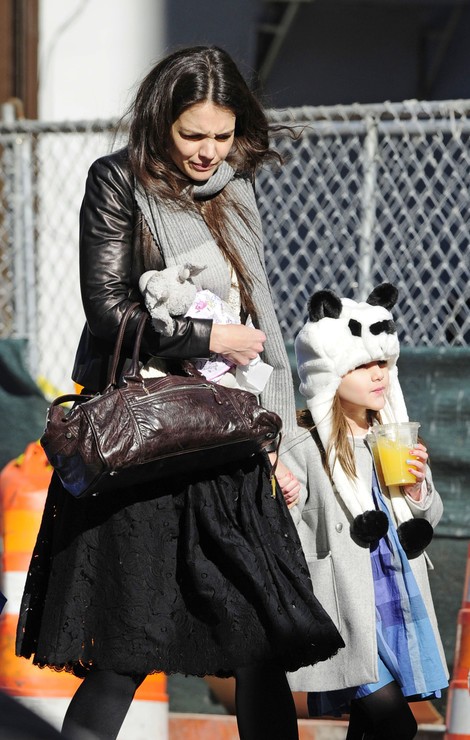 A blizzard sweeping across the east coast forced Katie Holmes to skip an afternoon of meetings and private presentations for New York Fashion Week.
 
The actress was called away to pick up her daughter Suri as heavy snow forced the principal to close her school early, according to People.com. Holmes has been busy showing off the latest creations in her Holmes & Yang collection in one-on-one viewings with potential buyers and members of the media.
 
Holmes' business partner Jeanne Yang took over the presentations for the day.
 
The blizzard forced designer Marc Jacobs to postpone his New York Fashion Week runway show from Monday to Thursday after a number of key items failed to arrive in time due to delivery delays.