Katie Holmes Shows Off Her Sexy Curves In A Skin-Tight Hot Pink Dress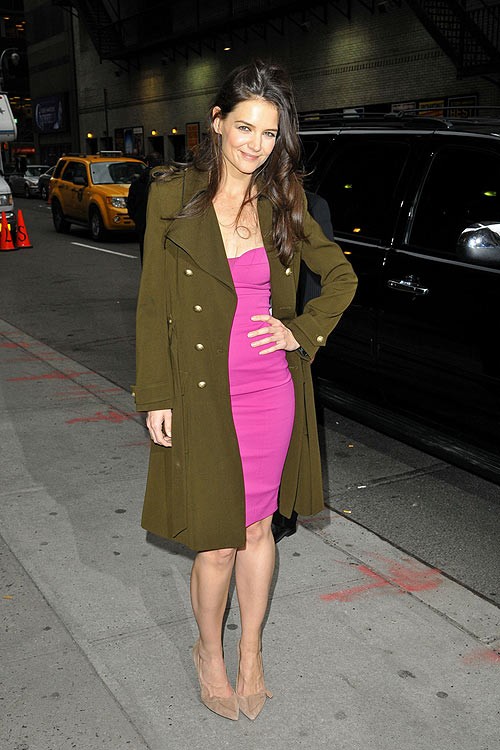 Katie Holmes showed off her sexy curves in a slinky pink dress Thursday night on her way to a taping of The Late Show With David Letterman, stopping to pose for photographs near the studio entrance.

Katie stopped by the show to promote her Broadway play "Dead Accounts", in which she plays Lorna, the sister of a con man who brings home a ton of money, and she revealed that she actually recently lived out one of her worst nightmares: forgetting her lines.

"I have this kind of big speech in the second act," she says; "and it's pretty important because it kind of goes along with the theme of the show.

"I said the first line, and I'm looking at [co-star] Judy Greer and I'm supposed to be angry at her, and then the second line I didn't remember. And I didn't remember the third one."

Katie then showed the funny blank face she made (see it below) during the gaffe; saying, "I just looked at her like, awww!"

"So I just... obviously, I know what the point of it is. So, I kind of... made my way there," she explained.

Katie said the instance "felt like a good hour".

The newly single 34-year-old didn't discuss her recent divorce from actor Tom Cruise during the segment.