Katie Holmes Shows Off Her Cleavage At 'Jack And Jill' Premiere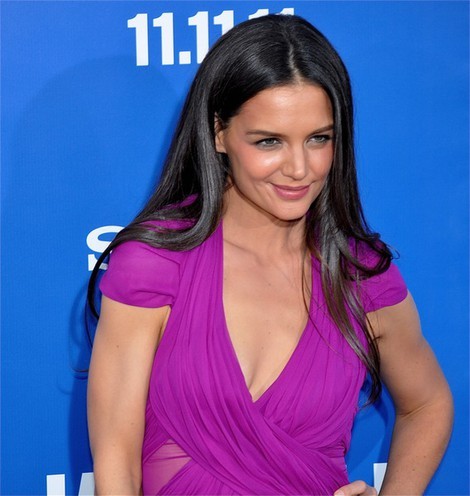 We spotted a sexy Katie Holmes at the "Jack and Jill" world premiere in Los Angeles yesterday. The actress wore a low-cut, wrap around fuschia blouse and black skirt.
The film centers on Jack Sadelstein (Adam Sandler), who has a beautiful wife (Holmes), great kids, a gorgeous house, and a successful job. But he always dreads Thanksgiving because it means a visit from his needy, annoying,  identical twin sister, Jill (also played by Sandler).
Katie also recently appeared on an episode of "How I Met Your Mother" as the slutty pumpkin.
CHECK OUT MORE PHOTOS OF KATIE FROM THE PREMIERE!