Katie Holmes Poses Topless In Glamour Magazine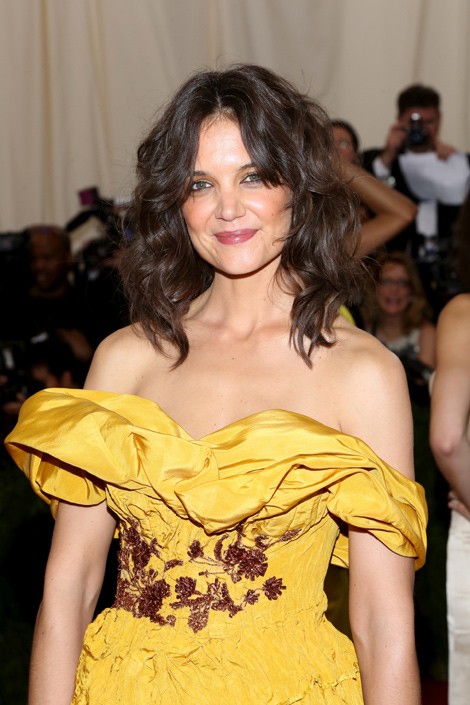 Katie Holmes is amping things up. The actress poses topless in a pair of high-waisted jeans and her arms wrapped around her bare chest in the latest issue of Glamour magazine. She is also featured on the cover, seductively posing in an unbottoned jean shirt.
Holmes, who catapulted to stardom in the 90s TV series "Dawson's Creek," first stripped off for the public in 2000 film "The Gift."
However, it's her daughter Suri that's most on her mind these days. She opened up to Glamour about how great it is being a mom. "Motherhood is the greatest gift. When I became a mother, my life completely changed. But the biggest change? I think you don't know - I didn't know how much love I had in me. It's overwhelming. Every day I discover more about this spectacular human being I get to be the mother of," she explained.
The actress and Suri's father Tom Cruise divorced in 2012.
Holmes stars in the upcoming film "The Giver" about a utopian society that isn't what it seems. It opens in theaters next month.