Katie Holmes Isn't Looking Back At Life With Tom Cruise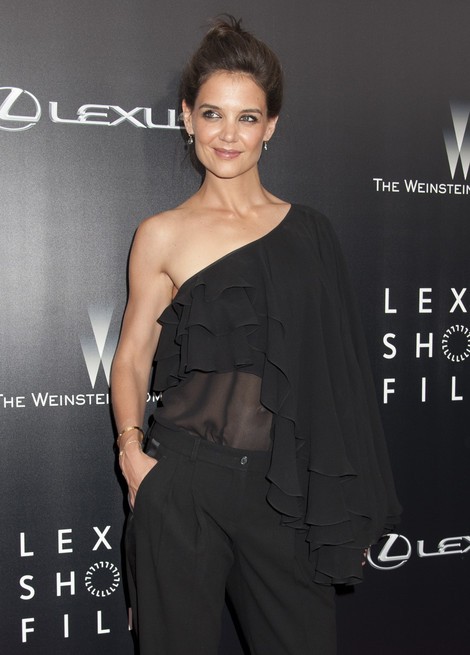 Katie Holmes has left the past behind and is moving forward with her life. In a new interview with Matt Lauer from "Today," the actress was asked whether she would consider going back to her old life.
"I never really look back," the former "Dawson's Creek" star explained. "I just approach life one day at a time."
Holmes and Tom Cruise divorced in 2012 after six years of marriage. They have an eight-year-old daughter named Suri.

"I think, of course, you try your best. I try very hard because I am very grateful for my upbringing and my parents and siblings. I try to do what they did for me for my little one.

"The most important thing for me is letting her know how proud I am and that her accomplishments mean everything. It's really just about her and that's what I think is most important."
Holmes has been linked to several leading men since her divorce, including Jason Segal and Jamie Foxx. She made news in July after posing topless (with her hands strategically covering her breasts) in Glamour magazine.
She emphasized the importance of focusing her life on her daughter.
"Motherhood is the greatest gift. When I became a mother, my life completely changed. But the biggest change? I think you don't know - I didn't know how much love I had in me. It's overwhelming. Every day I discover more about this spectacular human being I get to be the mother of," she explained.
Holmes stars in the upcoming film "The Giver" about a utopian society that isn't what it seems. It opens in theaters on Aug. 15.