Actress Katie Holmes has become an avid seamstress thanks to a sewing machine gift from husband Tom Cruise.

The Batman Begins star insists she never has problems passing the time on boring movie sets because she's too busy making curtains and dresses.

Holmes tells Women's Wear Daily, "My husband got me a sewing machine for my birthday and my mom grew up making curtains and pillows and everything, and it made our home very warm, so I like to do things like that with my daughter."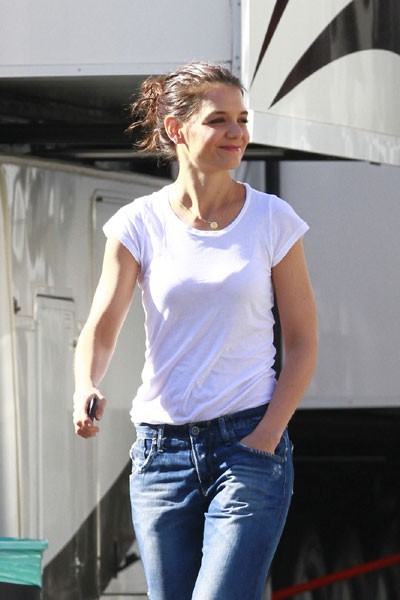 Click for more great Katie Holmes pictures: