Katie Holmes Hinted At 'New Phase' Prior To Filing For Divorce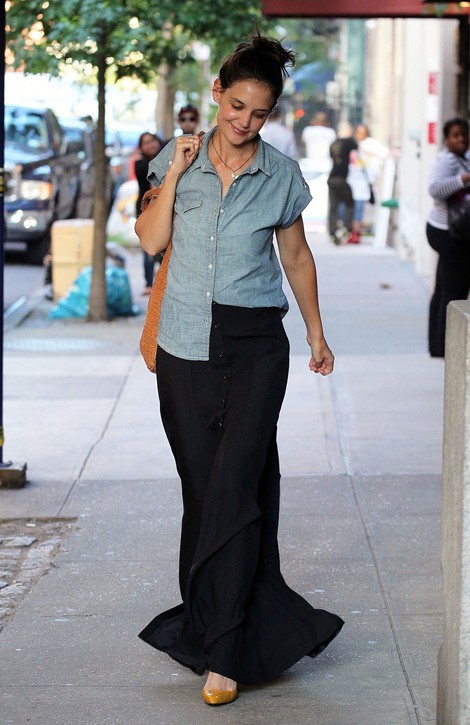 In a magazine interview conducted just weeks before her split from Tom Cruise, Katie Holmes hinted at her divorce by revealing she's entering a "new phase" of her life.
She told Elle magazine, "I definitely feel much more comfortable in my own skin. I feel sexier. I think in my 20s, it's like you're trying too hard to figure everything out... I'm starting to come into my own. It's like a new phase."
Holmes, 33, also discussed her identity as Cruise's wife. She explained, "He has been Tom Cruise for 30 years. I know who I am and where I am and where I want to go, so I want to focus on that."
Last week, the actress stunned fans when she filed for divorce while Cruise was filming a new project in Iceland. He was reportedly blindsided by her action. The stars have been married for five years and have a six-year-old daughter, Suri.
On Independence Day she was spotted shopping at Whole Foods grocery store in Manhattan, and she told The New York Daily News, "I'm alright. Thank you," when asked how she was feeling.
A lawyer representing Holmes denied reports she  has asked for an emergency custody hearing; however, she has requested an anonymous caption, which would allow papers filed in ongoing legal proceedings to be kept out of the public domain.