Katie Holmes Hinted At Divorce In May During Interview For ELLE Magazine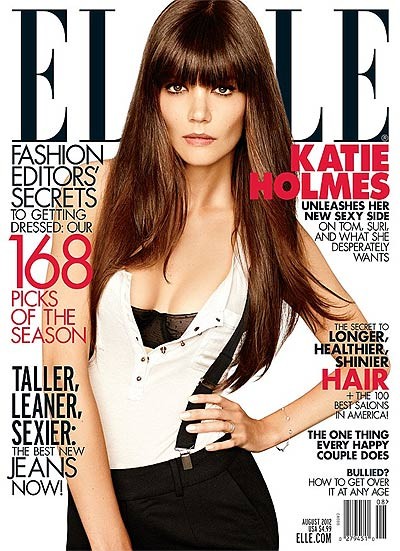 Katie Holmes's divorce from Tom Cruise may have been foreshadowed a couple of months ago when she did an interview and cover shoot for the August issue of ELLE Magazine.

Katie told the magazine that she's "starting to come into my own" and is entering a "new phase" during her sit-down in May; but she was reportedly put-off when her interview referred to her as "Mrs. Tom Cruise."

"He has been Tom Cruise for 30 years," she said. "I know who I am and where I am and where I want to go, so I want to focus on that."

The focus Katie spoke of was on her fashion line, Holmes & Yang, which she shares with her friend and stylist Jeanne Yang.

A source involved with the interview and photo shoot told the New York Post's Page Six that Katie seemed to be unhappy in her relationship - at the time not knowing that her words and actions were hints that her marriage to Cruise would ultimately end less than two months later.

"Katie didn't speak about Tom in a lovey-dovey way at all," the source said. "She deflected the Tom questions and brought them around to herself."

The actress filed for divorce from Cruise on June 29, while the star was away in Iceland filming a new movie.

Read more of Katie's interview and find out what other hints she may have dropped about her marriage split in the August issue of ELLE Magazine, on sale on July 17.