Katie Holmes Goes On With Life - Shops & Has Tea With Friends In NYC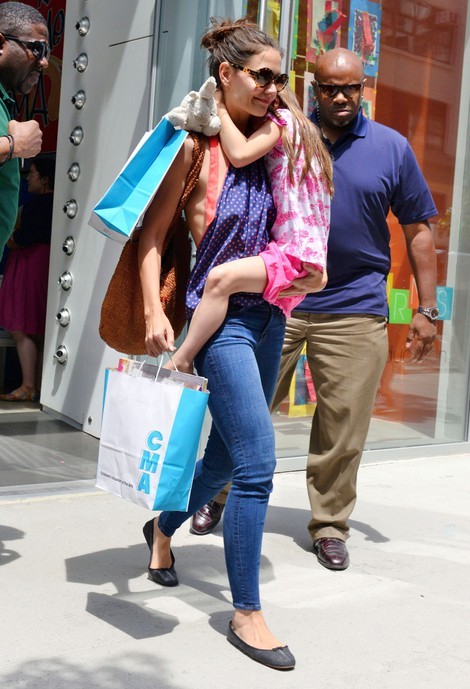 Although she filed from divorce from mega-star Tom Cruise, life must go on for Katie Holmes. And instead of sitting home and sulking, she is staying in the public view.
We spotted the actress out and about in New York City on Thursday with her adorable daughter Suri. The mother and daughter spent some time shopping in Manhattan and going to Alice's Tea Cup in Uptown with some friends.
The actress reportedly hinted about her divorce in an interview with Elle magazine conducted just a few weeks ago. She explained how she's entering a "new phase" of her life. New phase, indeed!
Katie is currently working on an untitled film with Jean Reno, Allison Janney and William Hurt, a modern retelling of Anton Chekhov's "The Seagull" set in rural New England.

She will also star in the romantic comedy "Responsible Adults" about a young man (Chace Crawford), who realizes that his crush (Holmes) was his babysitter 15 years ago.