Katie Holmes Getting 'Scary Skinny' On Raw Vegetable Diet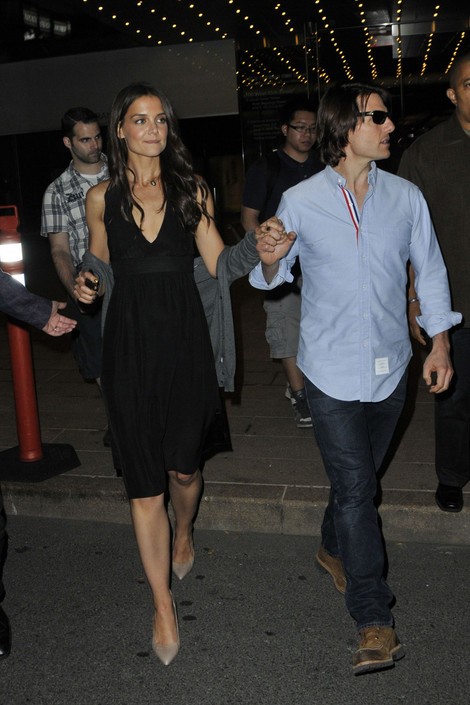 Katie Holmes takes losing weight for movies seriously - even if her role doesn't call for it. With Don't be Afraid of the Dark, Holmes has gone on a radical diet that has brought her down to 130 pounds!
A source tells OK!, "When she wants to slim down for a role, she eats only unprocessed raw vegetables. Because of the sugar content, she tries not to eat fruit; if she does, she usually sticks to berries, because they have the lowest glycemic index."
In fact, it's up to her husband Tom Cruise to get her to put pounds back on. "After shooting, Tom will take her out so she can pig out and get some much-needed protein," says an insider. "She does a lot of low- carb, high-protein. She and Tom love meat. They have steak houses, like Mastro's and Cut, in Beverly Hills that they hit regularly. Katie starts with an iceberg wedge and then gets a lean cut of steak." 
Kaite Holmes has always been svelte, but 130 pounds is pushing it. At least there is a balance on the end -thanks to Tom!