Katie Holmes Flashes Her Hot Pink Bikini Body In Miami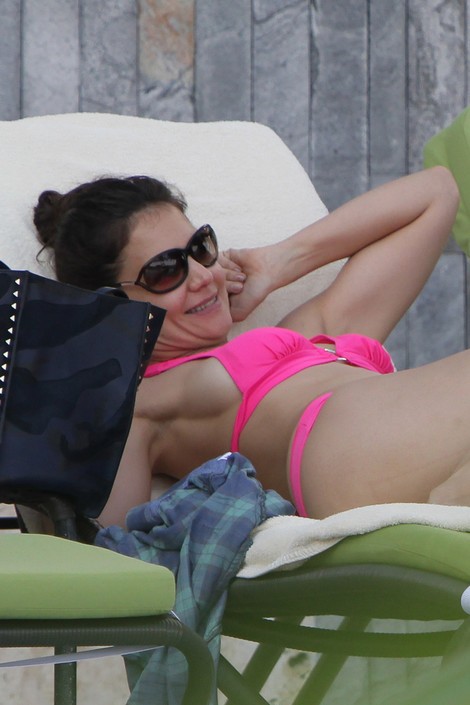 We spotted Katie Holmes lounging poolside in Miami, Fla., on Monday. The actress chatted on a cell phone while stretched out in a lounge chair wearing a hot pink bikini.
She was joined by her seven-year-old daughter Suri, who wore a Hello Kitty polka dot bikini and had some play time with a young friend.
Holmes celebrated her 35th birthday earlier this month. She had a special lunch with friends at Cafe Gitane, a French-Moroccan eatery in New York City on Dec. 18.
The actress stars in several films in 2014, including "Days and Nights," "Miss Meadows," "The Giver," and Mania Days" about two manic depressives who meet in a mental hospital and fall in love.
Check out more photos of Katie in Miami...