Katie Holmes' Daughter Suri Cruise Shys Away From The Cameras On 6th Birthday (Photos)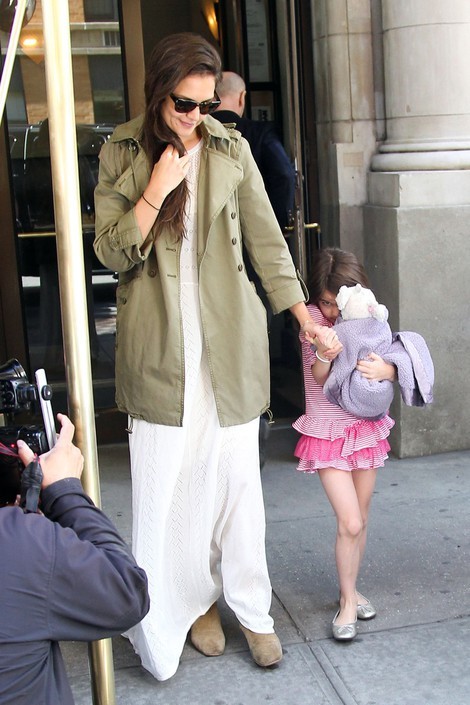 Can you believe that Tom Cruise and Katie Holmes' daughter is already six years old? The daughter of one of America's most famous parents celebrated her birthday in New York City today.
Suri wore a cute pink ruffled dress and silver ballet shoes, but she covered her face in her blanket and stuffed toy as she and her mom headed out into the city.
The duo are often photographed out and about in NYC, so we don't blame the little girl for being a bit camera shy on her special day.
See more photos of Katie & Suri...