Katie Couric Gets Engaged To Financier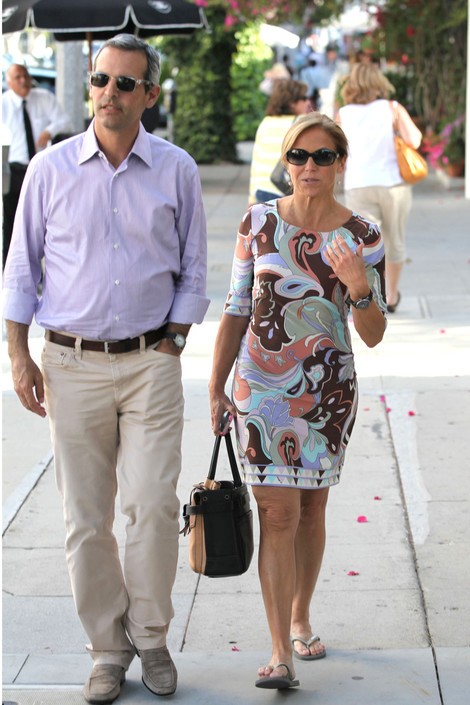 Katie Couric and her financier boyfriend John Molner got engaged over the weekend, according to People.
Molner proposed during sunset at an East Hampton beach in New York. The couple have been dating for two years.
This will be the second marriage for the TV personality, whose husband, Jay Monahan, died of colon cancer in 1998.
The journalist made news last month for slamming reality star Kim Kardashian during an interview with In Touch magazine. "I don't understand – why are they so famous?" she commented. "I think it's mostly teenage girls that are interested."
Kardashian, feeling slighted by the star, posted a photo on Instagram of some baby clothes and a gift card from Katie following the birth of baby North. She captioned the image: "#IHateFakeMediaFriends #MayIHumblySuggestYouNotSendGiftsThenTalkShit."