Katie Cassidy Makes Grey Look Good While Hosting Malawi Charity Event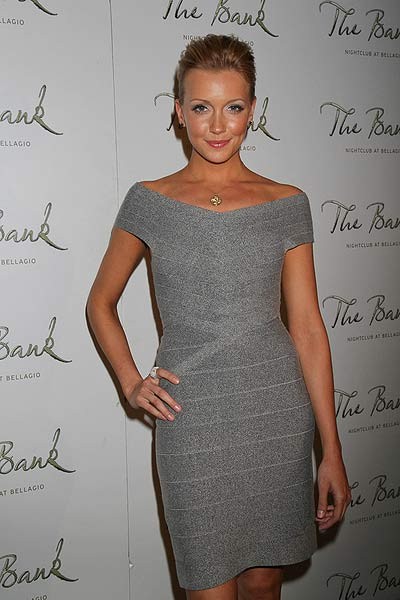 You may not know who Katie Cassidy is - she stars on the new "Melrose Place" and is '70's teen idol David Cassidy's daughter. One thing is for sure, this blonde beauty is on our radar and should be on yours!

The actress hosted a charity event benefiting Malawi charity H.E.L.P. at the Bank Nightclub in Las Vegas on March 12 looking hot in a gray bandage dress. In fact, she's so sexy she made our annual list of the 37 hottest female stars of the year!

Katie stars in the upcoming remake of "A Nightmare On Elm Street" with "Watchmen" star Jackie Earle Haley & "Twilight's" Kellan Lutz. The film centers on classic film villain Freddy Krueger (Haley) - a serial-killer who wields a metal glove with four blades embedded in the fingers. Freddy uses the terrifying glove and a variety of other means to gruesomely kill teenagers in their dreams, which results in their real world deaths as well...

The film opens April 30th.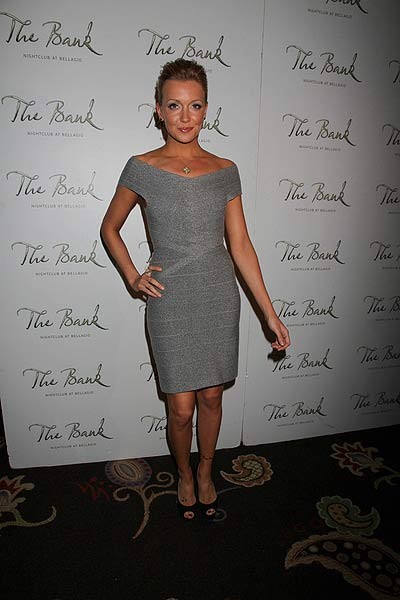 ^ click for next image ^
Click the pics for larger images:
- Click here for more Katie Cassidy pictures! -