Katie Cassidy Looks Sultry At Hollywood Style Awards; Sports Cliché Back Tattoo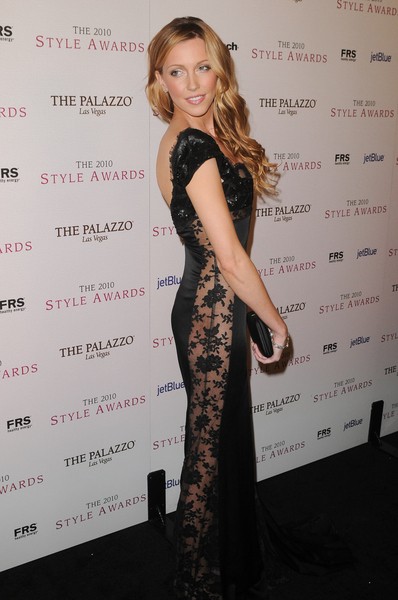 We spotted David Cassidy's daughter Katie at the 2010 Hollywood Style Awards in Los Angeles wearing a somewhat revealing black lace dress. We give two thumbs up--except for the angel wing tattoo on her back.
The "Gossip Girl" star appears in the upcoming film "Monte Carlo" opposite Selena Gomez and TV co-star Leighton Mester.
Their dream vacation in Paris proving to be an unmitigated dud, three women find the adventure they'd been searching for after one of them is mistaken for a rude British heiress and pampered like royalty.

Arriving in Paris to find that the City of Lights has lost its luster, a girl, her tightly wound stepsister, and her best friend ditch their tour guide, and find themselves drawn into the lavish lobby of a world-class hotel. The next thing they know they're on a posh private jet to Monte Carlo, where romance and excitement await.
See more photos of Katie here!