Kathy Ireland: 'I Wasn't Drunk At The Oscars'
Model-turned-actress Kathy Ireland has hit back at reports she was drunk at Sunday's Oscars, insisting she was just overjoyed and "grateful" to be invited.

The beauty drew comments from internet critics and bloggers as she interviewed stars including Zac Efron and Gabourey Sidibe during a pre-Oscars special on TV, with many viewers questioning her sobriety.

However, the mom-of-three has assured fans her strange behavior was simply due to the fact she was delighted to be on the red carpet.

In a series of posts on her Twitter.com page, Ireland writes: "(I) cannot please everyone... and frankly I wouldn't ever want to. Don't feel embarrassed for me. Had a blast and it was so much FUN!"

"No meds (medication) or alcohol... just J.O.Y.! Never use drugs and that as a Mom is not a cool or funny suggestion (sic)... Some say I looked pregnant. LOL (laugh out loud)! Not true... others say I was drinking... Just excited to be involved. Grateful."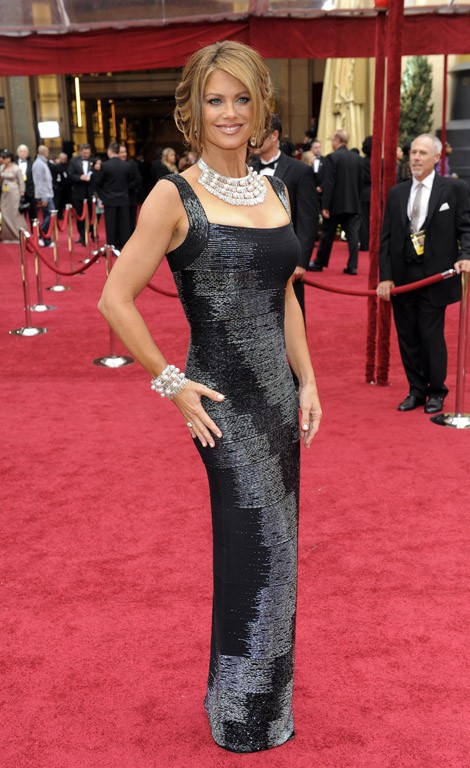 Click Here For More Kathy Ireland Pictures