Kathy Griffin Refuses To Apologize For Sexually Harassing Anderson Cooper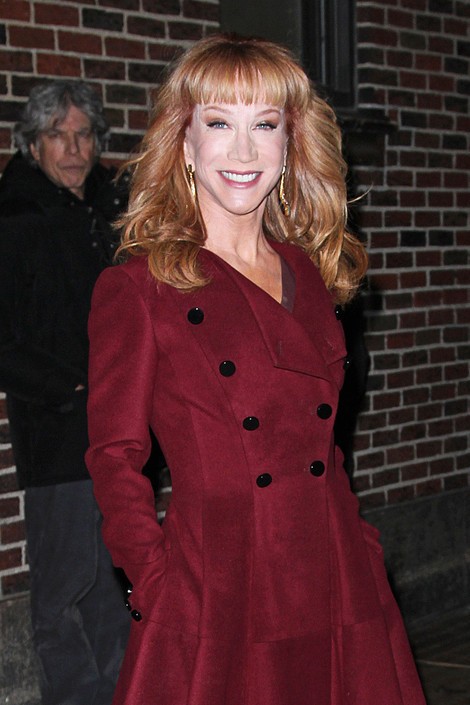 Kathy Griffin has no plans to say she's sorry for her bizarre and inappropriate behavior on New Year's Eve.
On New Year's Eve the comedienne told co-host Anderson Cooper she was going to "tickle his sack" while she reached for his crotch. Later, she crouched down to simulate an oral sex act on Cooper, saying "I was kissing your sardine."
During the awkward night, Griffin mentioned she had to be on David Letterman's show and needed some material. Well, last night she appeared on Late Show and was adamant she won't be apologizing. "If you think this is the part where I'm going to apologize," she said, "you are sorely mistaken."
She later said, "I tried, ladies and gays, I tried. For you."
Letterman asked what her reaction would be to a man acting similarly towards her. Griffin dodged the question, saying, "If it was Anderson Cooper, myself and every other gay guy and woman, I'd unzip so fast. Hands down."