Kathy Bates Has Double Mastectomy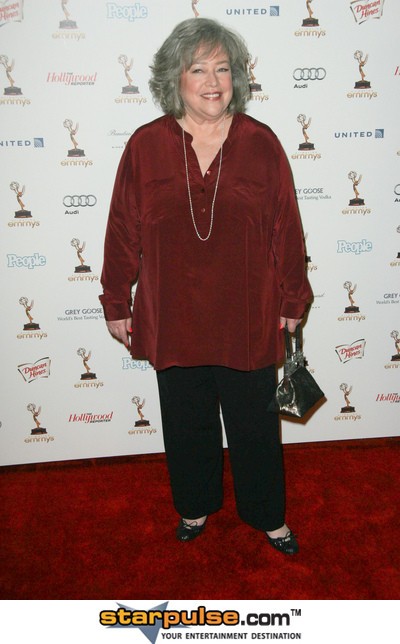 After recently being diagnosed with breast cancer, Kathy Bates has undergone a double mastectomy. Several weeks ago doctors discovered a lump in her breast, and "after much consideration" the actress decided to have the operation.
She's not the only high-profile figure to undergo such extreme surgery. Last year E! TV host Giuliana Rancic, 37, had her breasts removed to stop the spread of cancer.
 
Bates, who beat ovarian cancer in 2003, told People magazine, "Luckily, I don't have to undergo radiation or chemo. My family calls me Kat because I always land on my feet, and thankfully this is no exception."
The actress, 64, is confident she will attend the Emmy Awards on Sept. 23. She's nominated for "Outstanding Lead Actress In A Drama" for her series "Harry's Law."
"My doctors have assured me I'm going to be around for a long time. I'm looking forward to getting back to work and doing what I love to do," she added.
Last spring Bates revealed she was advised to keep her ovarian cancer battle a secret when she was first diagnosed with the disease in order to secure insurance coverage for the film "Little Black Book." She told Anderson Cooper, "I admire people who have been open, like Melissa Etheridge and women I see walking around facing it without wigs and all of that stuff. I think I'd be more courageous next time."
And courageous she is.