Kathie Lee & Hoda End Their On-Air Booze Ban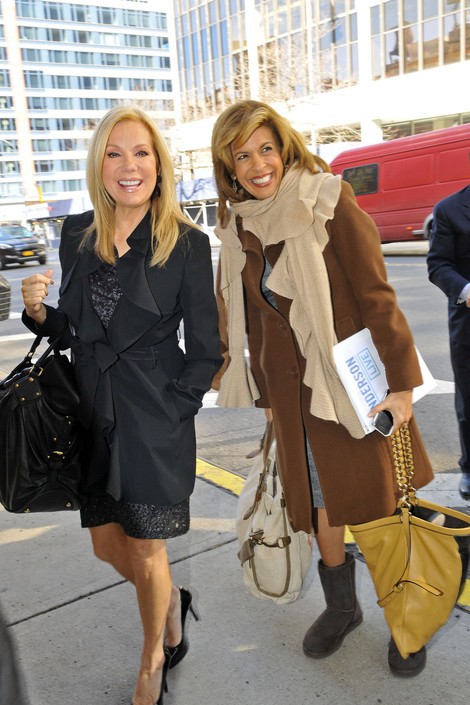 Daytime talk show hosts Kathie Lee Gifford and Hoda Kotb ended their on-air sobriety yesterday with a booze fest.
The pair was challenged in early January to refrain from drinking during the show by Ladies Home Journal. The two generally drink through the show, which airs from 11 am to noon.
"We have a big dilemma … I think we should have gone for February, the short month, but apparently, it's January," bemoaned Kathie Lee.
Of course, the two were allowed to drink off-camera and in their private lives. Apparently, the one hour ban was enough to make them cranky. Today host Savannah Guthrie said, "What helped them was that that they continued to drink. Behind the set, and during commercials. I think the fact that they didn't stay sober during their month of sobriety really eased the tension around here."
"All I can say about them drinking again is hallelujah," fellow host Matt Lauer joked.
As soon as the ban ended, the pair began to enjoy goblets on wine for their usual "Winesday Wednesday." They enjoyed cocktails throughout the show, and then capped it off with a shot of vodka to celebrate the upcoming Winter Olympics in Russia.