Katherine Webb To Playboy: 'No Way'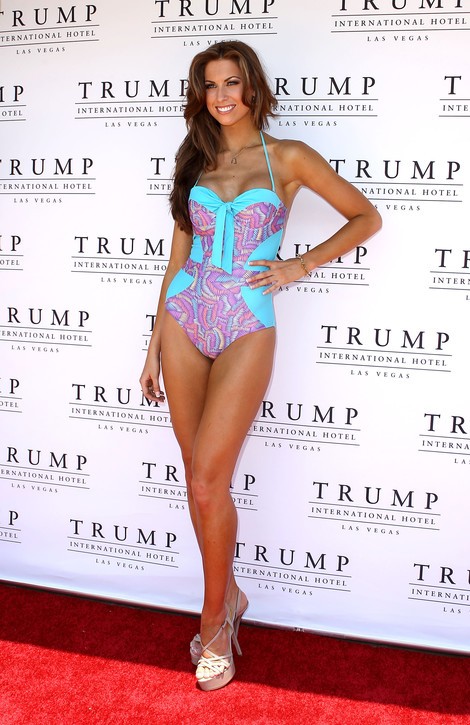 Katherine Webb won't be getting naked for Playboy anytime soon.
The model girlfriend of Alabama quarterback AJ McCarron recieved national attention when she was spotted in the Alabama crowd during the National Championship game.
Webb has since turned the sudden bump in fame to nab a spot on ABC's diving competition Splash, several talk show appearances, a Super Bowl sideline gig, and reportedly landed a spot in Sports Illustrated's Swimsuit Issue.
However, unlike some women who extend their fame by showing up naked in the men's magazine, Webb is adamant that is not in her future.
While talking to photographers, one asked her if she would accept an offer from Playboy. "No," she quickly responded before adding, "Hello? My parents would shoot me. And my granddad, more importantly."

Sorry everyone - the photo below is as close as you're gonna get!