Katherine Webb Quits 'Splash' Due To Back Injury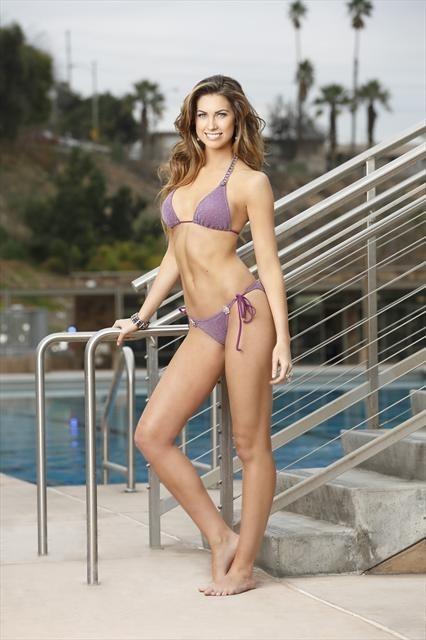 Model Katherine Webb's fledgling diving career is over. The Miss Alabama beauty queen was forced to quit celebrity diving series "Splash" after sustaining a back injury.
On Tuesday night's episode she explained: "I've had the worst time training this week because even the most simplest dives shot pain all the way from the middle of my back down my leg. I went to the doctor and unfortunately he told me I'm out for the competition."
Eliminated contestant Louie Anderson wound up taking her slot in the competition. He praised Webb on Twitter, writing: "I've really gotten to know Katherine Webb over the weeks we practiced together. She put all that she could into this, and she wanted to go on but she was truly hurt and in pain. And couldn't!"
Webb, 23, is dating Alabama quarterback AJ McCarron and catapulted to fame in January after she was spotted in the crowd during a National Championship game. She was then featured in the 2013 Sports Illustrated Swimsuit Issue.
She isn't the first contestant to quit. Former Playboy Playmate Kendra Wilkinson also exited the series due to her fear of heights. She said at the time: "I'm so sorry, everybody. This is the first time in my life I've quit something. This will haunt me for the rest of my life."