Katherine Jenkins: 'I've Always Liked Being A Curvy Girl'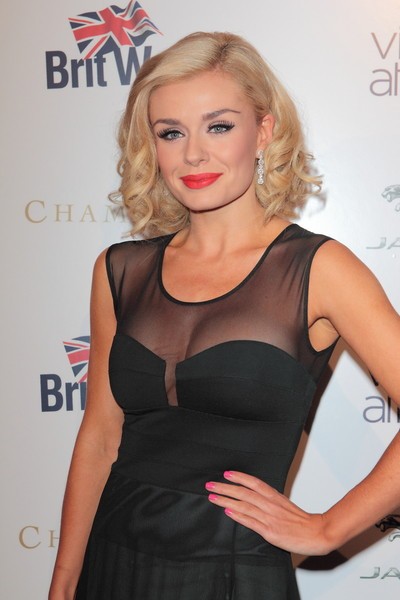 Classical opera singer Katherine Jenkins has promised to eat more in a bid to gain weight following her time on Dancing With The Stars.

The welsh mezzo-soprano, who has reached the final of the competition, is looking forward to returning to a curvier figure after her grueling training regime and rehearsals for the television dance contest caused her to shed the pounds.

She tells Britain's Daily Mirror, "I didn't do anything to get my body in shape - I'd already lost a lot of weight before the show started. But I think now, day to day, I'm trying to not lose any more weight. I'm doing everything I can to put fuel in my body to try and put some weight back - but it's almost impossible when you are training hard 12 hours a day.

"I've always liked being a curvy girl and I'm definitely looking forward to... my body going back a little bit to the way it was. It's brilliant the way you tone up, and everything's pulled in and I'm pretty muscular at the moment, but I would like to put a bit of weight on. I can't wait to start eating fish and chips again."

Jenkins takes part in the final of Dancing with the Stars alongside fellow contestants William Levy and Donald Driver on Tuesday.